New Tip of the Week!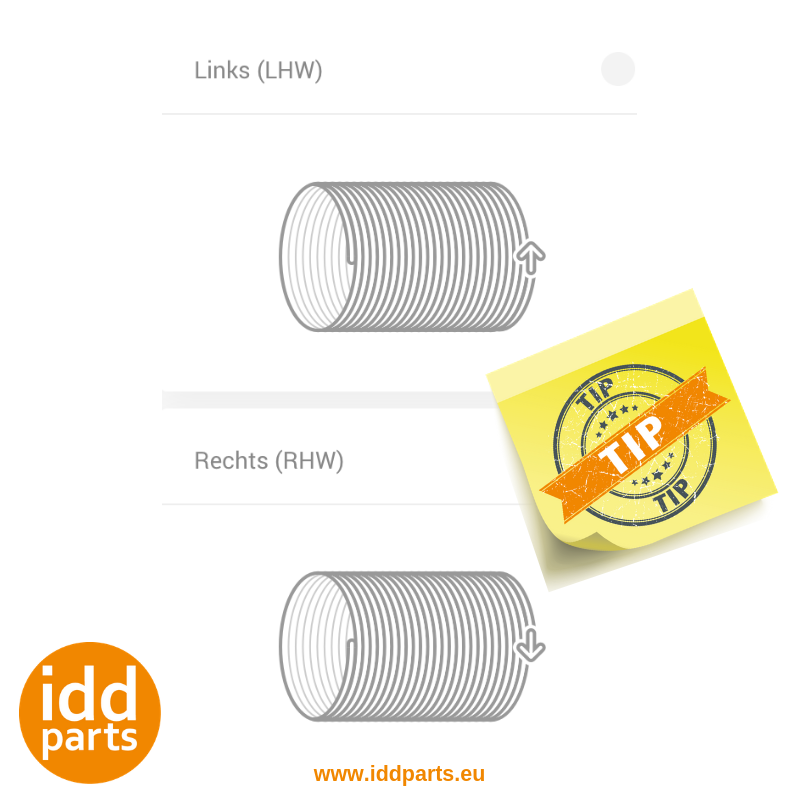 The Tip of the Week is:

How do you order the right replacement spring for an overhead door? To determine if it concerns a right or left wounded spring, many customers look at the position where the spring is installed on the shaft of the door. The correct way to do this is to check the head of the spring, see picture above.

Or even better: download the Plandr+ app for free to order the correct torsion spring.
More news articles