New app Plandr+ for the right replacement springs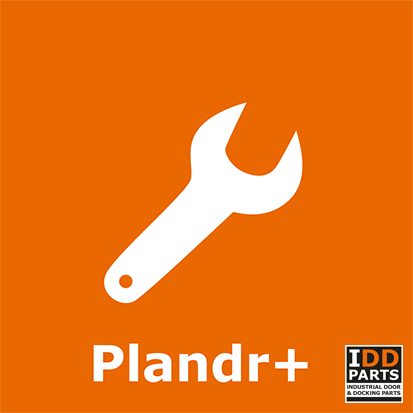 Determination of your replacements springs quick and easy from today!
Plandr+
Recent weeks at IDD-Parts we have worked hard on our first, own app: Plandr+. This app will help you to recognize and identify installed springs. The identification of a broken spring is often a challenge. This app supports you with this. So ideal for installers, mechanics and after- sales teams.
Spring identification and ordering
The identification of springs is a hard job because every overhead door has its own unique set of torsion springs. For this reason on site it is sometimes hard to determine the exact specifications of the spring to be replaced during repair.
The Plandr+ app will make this process very easy. Within 6 steps you will generate quick and easy the right spring with the corresponding product code of the spring. The result can be sent directly to IDD-Parts in the Netherlands or Germany. A quick and easy way of ordering!
Technical support
Beside the identification of springs you can use the app also to follow the latest developments at IDD-Parts and for technical support.
Contact
Do you have questions about the app or other technical questions, please do not hesitate to contact us. We like to help you!
E:
info@iddparts.nl
T: +31 (0)342 490990
More news articles